We are Annemiek and Stephany Bulters, mother and daughter, started with LoveLance in 2004.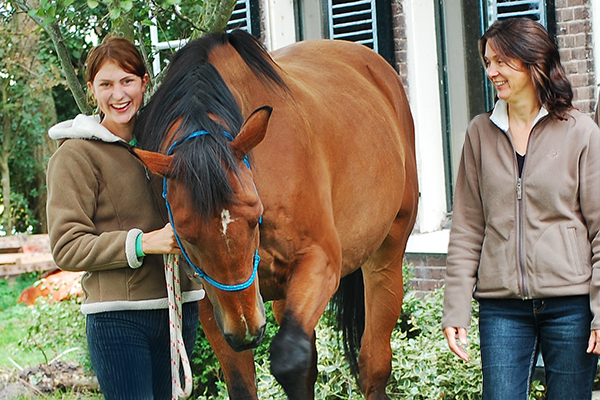 Our name arose because we started selling on a horse forum, we did this under the account of Stephany with the name lovelance. Soon they were called the "rope halters of lovelance", later this became LoveLance Rope Halters. Or in Dutch; LoveLance Touwhalsters
Lance was our first horse. We wanted to make a rope halter for him and came home with a lot of colors. Friends and acquaintances were soon provided and then we offered the rest on the horse forum.
After a while it could no longer be called a hobby and we started to work with our own website.
Our range was mostly created after we had to look for a different way of working with Lance.
Lance was a very sweet horse, but clearly showed us when we made mistakes. As a result, we learned to communicate in a way that is honest and clear to horses.
Rope halters, lead ropes, neck ropes and all other articles were made for Lance and then added to the website. Meanwhile, Lance is no longer alive.
For over 8 years we have learned a lot from him and we are now continuing this knowledge with our current horses.
Because we have large stocks of rope at home, it is obvious that we make the leashes for our dogs ourselves. For example normal leashes, hunting leashes and field leashes were made for our crossbreeds Huskies, the brothers Ōkami and Dakota.
At the beginning of 2012 we added a large assortment of dog lines to our website.
Our goal is to offer high-quality products that contribute to
conscious and positive communication
between humans and animals.