There are many types of bitless bridles. Some are made of rope and/or leather and either with cross jaws or only a noseband/sidepull.
Our philosophy is that horse tack, besides being practical and looking nice to the rider, has to be comfortable and fair for the horse.
Be aware: Don't position the noseband of a bitless bridle too low! The following illustration shows the skull of a horse and the correct position of the noseband: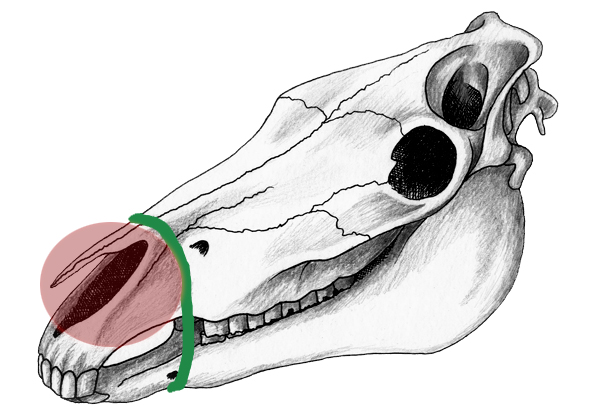 Try to find the soft parts (red part) of the nose and place the noseband just above this area. You can imagine the thin bone at the end of the horse's nose is not suitable for the pressure applied on the noseband.